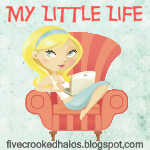 1. What celebrity have you been told you look like?
Lee Ann Rimes (before I had kids when I was 40 lbs lighter) which would be OK if she hadn't totally turned into a freak all of a sudden and started cheating on her husband...I'm just saying....
2. What is your all time favorite movie, any special reason why?
Stepmom, although a sad one because the real Mom dies, it has a great story and because I have such an amazing Stepmom who raised me from the time I was 13...it takes a special woman to accept someone as their own!
3. Since we're talkin' movies...Popcorn: overrated, underrated, or 'bout right?
I love me some Popcorn, probably because I'm on Weight Watchers and I can eat a whole lot of popcorn for very little points, and I'm all about the quantity!
4. Are you a glass half empty or half full kinda person?
Half Full most of the time but I must say the last 18 months have challenged my spirit and soul in more ways than I ever imagined but most of the time I try to be half full
5. What perfume/cologne do you wear?
Does baby spit up count? Actually, I rarely wear perfume. I mostly just use body spray - I like Gap Pink.
Quick run down of the rules...copy and paste the following questions to your blog, answer them, grab the MckLinky BlogHop code and link up! I'd also be very grateful, appreciative, forever indebted, honored, etc...if you'd link back to Mama M.!